Effects add kefir grains to whey cheese on chemical and microbiological qualities
Keywords:
cheese, fermentation, kefir grain, whey.
Abstract
Whey is liquid cheese waste produced from the cheese making process after being separated from the curd. Cheese production waste contains a carbon source, one of which is lactose as an energy source in the development of fermented biotechnology, especially the manufacture of probiotics for livestock. Lactose (4-7%) and protein (0.6-1%) in whey cheese can be used as a medium for the growth of lactic acid bacteria and yeast in producing secondary metabolites which could be applied as nutraceutical feed additives that were useful for medical or health, including prevention and treatment of diseases and improve livestock performance.The research purpose was to determine the effect of adding kefir grain 1-5% into whey cheese based on chemical quality and microbiological. Whey Cheese is mixed with 10% molasses and then heated at 80oC for 10 minutes later the temperature is lowered between 35-40 oC and added starter according to treatment. The next step is incubating anaerobic kefir fermentation for 24 hours with temperatures between 35-40oC. The experimental method was designed with a completely randomized design with 6 starter level treatments and 3 replications, namely 0%, 1%, 2%, 3%, 4%, 5%. The results showed that the addition of 1-5% kefir grain was very significant (P<0.01) increasing protein, lactic acid bacteria, yeast and reducing water, fat, Total Plate Count (TPC). It can be concluded study concludes that the addition of 5% kefir grain into whey cheese added with 10% molasses affects the increase in lactic and yeast acid bacteria, protein and decreases fat, water, Total Plate Count  (TPC).
References
Aristya, A. L., Legowo, A. M., and Al-Baarri, A. N. 2013. Total asam, total yeast, dan profil protein kefir susu kambing dengan penambahan jenis dan konsentrasi gula yang berbeda. Jurnal Pangan dan Gizi, 4(1), 39-48.
Ariyanti, D., and Hadiyanto, H. 2013. Pembuatan Bioetanol Dari Limbah Keju (Whey) Melalui Proses Fermentasi Fed-batch Dengan Kluyveromyces Marxianus. Jurnal Teknologi Kimia dan Industri, 2(2), 155-162.
Bhattacharya, A. 2015. Nutraceuticals in Livestock and Poultry: New India Publishing Agency.
Cappuccino, J., and Sherman, N. 2013. Microbiology: a laboratory manual, books a la Carte Edition: Benjamin-Cummings Publishing Company.
Charalampopoulos, D., and Rastall, R. A. 2009. Prebiotics and probiotics science and technology (Vol. 1): Springer.
Dinçer, E., and Kıvanç, M. 2018. Lipolytic Activity of Lactic Acid Bacteria Isolated from Turkish Pastırma. Anadolu Üniversitesi Bilim ve Teknoloji Dergisi-C Yaşam Bilimleri Ve Biyoteknoloji, 7(1), 12-19.
Farnworth, E. R., and Mainville, I. 2008. Kefir—A fermented milk product Handbook of Fermented Functional Foods, Second Edition (pp. 89-127): CRC Press.
Garrote, G. L., Abraham, A. G., and De Antoni, G. L. 2010. Microbial Interactions in Keï¬r: A natural probiotic drink. Biotechnology of Lactic Acid Bacteria: Novel Applications, 327.
Hilmi, M., and Astuti, D. 2015. Egg production and physical quality in cortunix cortunix japonica fed diet containing piperine as phytogenic feed additive. Media peternakan, 38(3), 150-155.
Hilmi, M., Prastujati, A. U., Khusna, A., and Khirzin, M. H. 2018. Effect of adding kefir grains to the chemical quality and antioxidants of whey. Scholars Journal of Agriculture and Veterinary Sciences, 5(10), 557-562.
Ide, P. 2013. Health Secret Of Kefir: Elex Media Komputindo.
Kabir, S. M. L. 2009. The Role of Probiotics in the Poultry Industry. International Journal of Molecular Sciences, 10(8), 3531-3546.
Kesenkaş, H., Gürsoy, O., and Özbaş, H. 2017. Chapter 14 - Kefir. In J. Frias, C. Martinez-Villaluenga, & E. Peñas (Eds.), Fermented Foods in Health and Disease Prevention (pp. 339-361). Boston: Academic Press.
Kim, D. H., Chon, J. W., Kim, H., Kim, H. S., Choi, D., Hwang, D. G., and Seo, K. H. 2015. Detection and enumeration of lactic acid bacteria, acetic acid bacteria and yeast in kefir grain and milk using quantitative realâ€time PCR. Journal of Food Safety, 35(1), 102-107.
Konwar, B. K., and Sagar, K. 2018. Lipase: an industrial enzyme through metagenomics: Apple Academic Press.
Leite, A. M. d. O., Miguel, M. A. L., Peixoto, R. S., Rosado, A. S., Silva, J. T., and Paschoalin, V. M. F. 2013. Microbiological, technological and therapeutic properties of kefir: a natural probiotic beverage. Brazilian Journal of Microbiology, 44(2), 341-349.
Londero, A., Quinta, R., Abraham, A. G., Sereno, R., Antoni, G. D., and Garrote, G. L. 2011. Inhibitory activity of cheese whey fermented with kefir grains. Journal of Food Protection, 74(1), 94-100.
Mellor, S. 2000. Nutraceuticals - alternatives to antibiotics. World Poultry, 16(2), 30-31,33.
Nielsen, S. S. 2017. Food Analysis Laboratory Manual: Springer International Publishing.
Nursiwi, A., Utami, R., Andriani, M., and Sari, A. P. 2015. Fermentasi whey limbah keju untuk produksi kefiran oleh kefir grains. Jurnal Teknologi Hasil Pertanian, 8(1), 37-45.
Prasetyo, B., and Kustiawan, E. 2012. Pemanfaatan whey fermentasi sebagai "funtional feed†dalam meningkatkan performans ayam broiler. Jurnal Ilmiah Inovasi, 12(1), 84-88.
Prastiwi, V. F., Bintoro, V. P., and Rizqiati, H. 2018. Sifat mikrobiologi, nilai viskositas dan organoleptik kefir optima dengan penambahan High Fructose Syrup (HFS). Jurnal Teknologi Pangan, 2(1), 27-32.
Prastujati, A. U., Hilmi, M., and Khirzin, M. H. 2018. Pengaruh konsentrasi starter terhadap kadar alkohol, pH, dan total asam tertitrasi (TAT) whey kefir (the effect of starter concentration on alcohol, pH, and total titrated acids (TTA) in whey kefir). Jurnal Ilmu Peternakan Terapan, 2(1), 18-24.
Rosiana, E. 2013. Kadar asam laktat dan derajat asam kefir susu kambing yang difermentasi dengan penambahan gula dan lama inkubasi yang berbeda. Jurnal Medika Veterinaria, 7(2), 87-90.
Rumeen, S. F., Yelnetty, A., Tamasoleng, M., and Lontaan, N. 2017. Penggunaan level sukrosa terhadap sifat sensoris kefir susu sapi. ZOOTEC, 38(1), 123-130.
Sawitri, M. E. 2012. Kajian konsentrasi kefir grain dan lama simpan dalam refrigerator terhadap kualitas kimiawi kefir rendah lemak. Jurnal Ilmu-ilmu Peternakan, 21(1), 23-28.
Styawati, N. E. 2014. Pengaruh lama fermentasi Trametes sp. terhadap kadar bahan kering, kadar abu, dan kadar serat kasar daun nenas varietas Smooth cayene. Jurnal Ilmiah Peternakan Terpadu, 2(1), 19-24.
Sugiharto, S. 2016. Role of nutraceuticals in gut health and growth performance of poultry. Journal of the Saudi Society of Agricultural Sciences, 15(2), 99-111.
Türkmen, N., Akal, C., and Koçak, C. 2014. Use of whey in Kefir production. Journal of Biotechnology, 185, S84-S85.
Watson, R. R., and Preedy, V. R. 2015. Probiotics, Prebiotics, and Synbiotics: Bioactive Foods in Health Promotion: Academic Press.
White, C. H., Kilara, A., and Hui, Y. 2008. Manufacturing yogurt and fermented milks: John Wiley & Sons.
Wulandari, A., Purwadi, P., and Jaya, F. 2017. Penambahan madu bunga kopi (Coffea sp.) terhadap kualitas kefir ditinjau dari karakteristik mikrobiologi. Jurnal Ilmu dan Teknologi Hasil Ternak (JITEK), 12(2), 83-88.
Zakaria, Y. 2008. Sifat kimia, mikrobiologi dan organoleptik yogurt yang menggunakan persentase Lactobacillus casei dan kadar gula yang berbeda. Jurnal Agripet, 8(1), 21-24.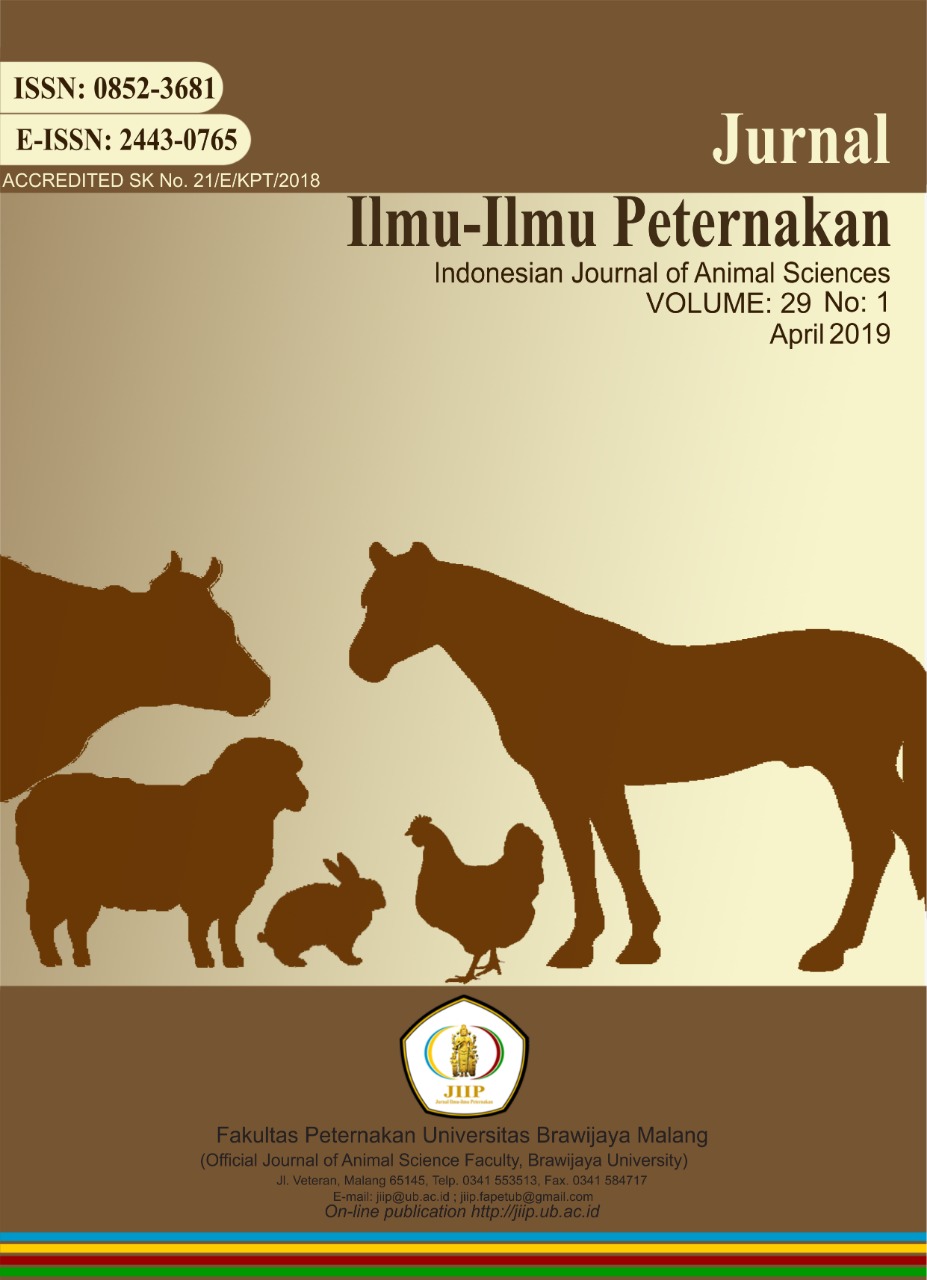 Downloads
License
Authors who publish with this journal agree to the following terms:
Authors retain copyright and grant the journal right of first publication with the work simultaneously licensed under a Creative Commons Attribution License that allows others to share the work with an acknowledgment of the work's authorship and initial publication in this journal.
Authors are able to enter into separate, additional contractual arrangements for the non-exclusive distribution of the journal's published version of the work (e.g., post it to an institutional repository or publish it in a book), with an acknowledgment of its initial publication in this journal.
Authors are permitted and encouraged to post their work online (e.g., in institutional repositories or on their website) prior to and during the submission process, as it can lead to productive exchanges, as well as earlier and greater citation of published work (See The Effect of Open Access).