Strategi pemasaran sapi potong di PT Tunas Jaya Raya Abadi Nganjuk
Keywords:
beef cattle, marketing, SWOT analysis
Abstract
This research conducted in PT. Tunas Jaya Raya Abadi Nganjuk. The objectives of this research were obtain a better understandin internal as well as exsternal environmental condition, secondly trying to covering the formulate the marketing strategi. Method that used in this research was a survey method, it contains observation, interview, and documentation. The data analyzed by SWOT analysis. The result showed internal strategy factors matrix give positive value where it strengths were stronger than it weakness (S = 2,29>W = 0,71). External strategy factors' matrix also give positive value where it opportunities values were bigger than it threats values (O = 1,84 > T = 0,70). From the result, we know that environmental condition in PT. Tunas Jaya Raya Abadi was very good, and gave good prospect for its progress in the future. It known from total score of strength and opportunities factors (SO = 4.13). From SWOT analysis, strategy that will be taken was in the first quadrant where internal and external factors were positive. In general terms, it means that the environmental condition of PT. Tunas Jaya Raya Abadi, relatively has bigger opportunity than its weaknesses. The decision that made by PT. Tunas Jaya Raya Abadi for marketing strategy was rapid strategy by which all opportunity could be captured as marketing consideration.
References
Adinata, K.I., Sari A.I, dan Rahayu E.T. 2012. Strategi Pengembangan Usaha Sapi Potong di Kecamatan Mojolaban Kabupaten Sukoharjo. Tropical Animal Husbandry, 1(1), 24 – 32.
Khusna, A., Daryanto H.K., Utami M.M.D., 2016. Pengembangan Strategi Agribisnis Sapi Potong di Kabupaten Bondowoso. Jurnal Ilmu Pertanian Indonesia, 21(2), 69 – 75.
Kusuma, T., Raharja S., dan Saleh A. 2013. Strategi Pemasaran Sapi potong di CV Septia Anugrah Jakarta. Jurnal Manajemen IKM, 8(1), 71 – 78.
Mukson W., Roessali dan Setiyawan H. 2014. Analisis Wilayah Pengem-bangan Sapi Potong dalam Men-dukung Swasembada Daging di Jawa Tengah. Jurnal Peternakan Indonesia, 16(1), 26 – 32.
Nazarudin, R., Suryahadi dan Sarma M. 2011. Analisis Strategi Pemasaran Peternakan Ayam CV Intan Jaya Abadi Sukabumi. Jurnal Manajemen IKM, 6(2), 125-132.
Priyanto, D. 2011. Strategi Pengembangan Usaha Ternak Sapi Potong Dalam Mendukung Program Swasembada Daging Sapi Dan Kerbau Tahun 2014. Jurnal Penelitian dan Pengembangan Pertanian, 30(3), 108 – 116.
Ramadhan, D.R., Nindyantoro, dan Suyit-man. 2014. Status Keberlanjutan Wilayah Peternakan Sapi Potong untuk Pengembangan Kawasan Ag-ropolitan di Kabupaten Bondowo-so. Jurnal Peternakan Indonesia, 16(2), 78 – 88.
Rangkuti, F. 2008. Analisis SWOT, Teknik Membedah Kasus Bisnis. Jakarta : Gramedia Pustaka Utama.
Siregar, G. 2012. Analisis Kelayakan dan Strategi Pengembangan Usaha Ternak Sapi Potong. Jurnal Agrium, 17(3), 192 – 201.
Sugiyono. 2011. Statitistika untuk Penelitian. Bandung: Alfabeta.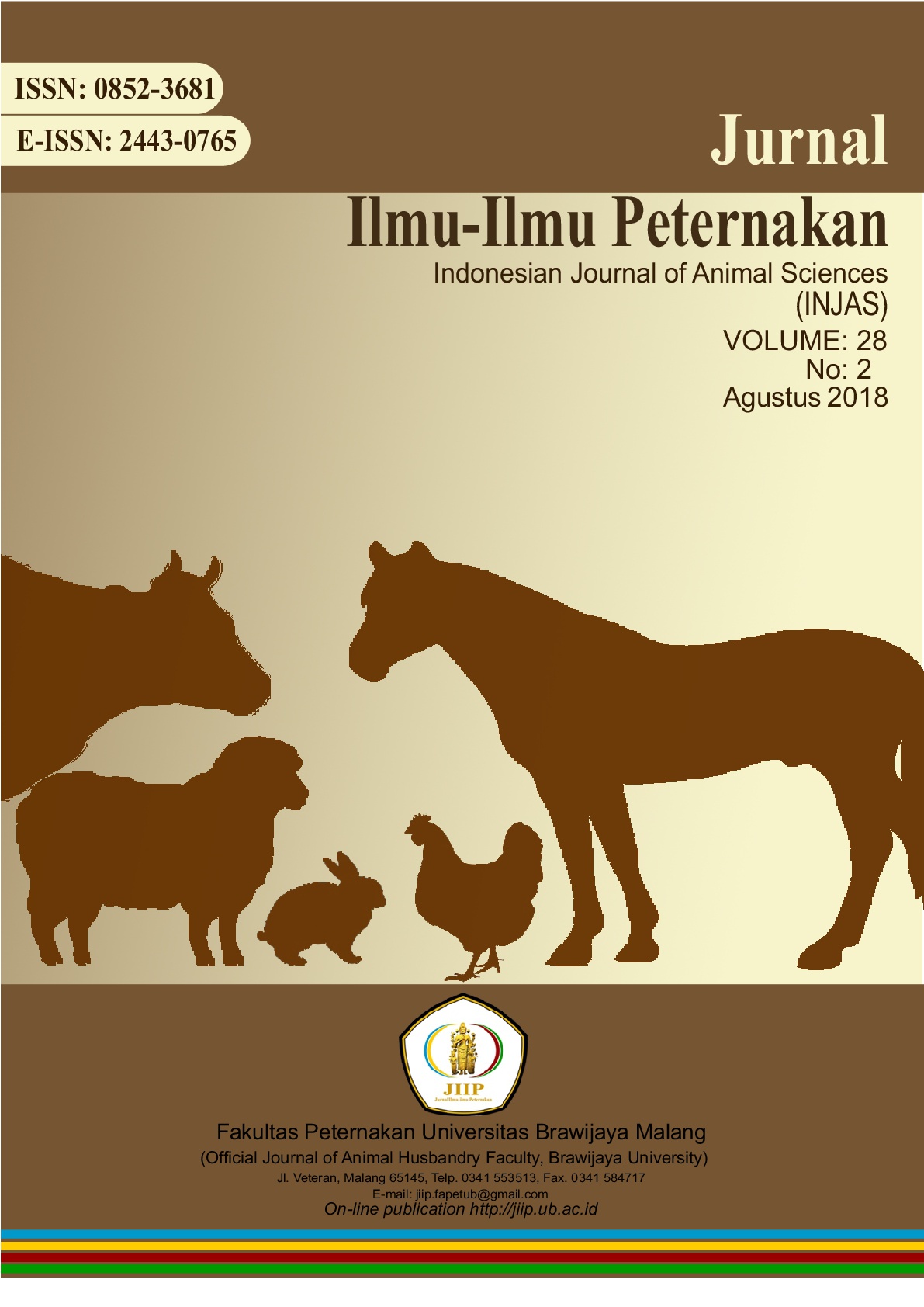 Downloads
License
Authors who publish with this journal agree to the following terms:
Authors retain copyright and grant the journal right of first publication with the work simultaneously licensed under a Creative Commons Attribution License that allows others to share the work with an acknowledgment of the work's authorship and initial publication in this journal.
Authors are able to enter into separate, additional contractual arrangements for the non-exclusive distribution of the journal's published version of the work (e.g., post it to an institutional repository or publish it in a book), with an acknowledgment of its initial publication in this journal.
Authors are permitted and encouraged to post their work online (e.g., in institutional repositories or on their website) prior to and during the submission process, as it can lead to productive exchanges, as well as earlier and greater citation of published work (See The Effect of Open Access).