Peasant Women Empowerment as a Conflict Resolution Strategy in Sidomulyo Hamlet, Baluran National Park
Keywords:
Conflict, Conflict sources, Conflict resolution, Women empowerment
Abstract
The aims of this study are to 1) determine the causes of conflict between the Sidomulyo hamlet community and the Baluran National Park management; 2) find opportunities for conflict resolution through empowering peasant women. This research was carried out from April to June 2022. The method used is descriptive qualitative by direct field survey and interviews with Baluran National Park managements and Sidomulyo Hamlet farmers. Key informants were chosen using the purposive sampling method followed by snowball sampling. The data required includes the dynamics of conflict, the variety of conflicts, conflict actors, sources of conflict, and opportunities to empower women farmers. Based on the research data on the sources of conflict between the Sidomulyo community and the management of Baluran National Park, there are four different sources of conflict: differences in perceptions, knowledge, values, and values and differences in interests. Three resolutions are applied: Peacekeeping, Peacemaking, and Peacebuilding. In the Peacebuilding resolution empowerment programs is chosen because there is a big potential in for women to do entrepreneur activities. Women farmer empowerment can be done through entrepreneuship. The conservation village model through micro-credit assistance and the formation of women's farmer groups. The aim is to increase livestock yield products and the economy, income, and food security.
References
Arafat, A., Andi, R.Y.W. dan Andi, I.I. 2021. Menakar Pemberdayaan Masyarakat Model Desa Konservasi (MDK) Pada Sekitar Kawasan Ksa/Kpa Kunyi dengan Metode Analytical Hierarchy Proscess (AHP). Jurnal Hutan dan Masyarakat. 13(2):109-123.
Fuad, H.F. & Maskanah, S. 2000. Inovasi Penyelesaian Sengketa Pengelolaan Sumber Daya Hutan. Bogor: Pustaka Latin.
Galtung, J. 1990. Cultural Violence (galtung).pdf. Journal of Peace Research, 27(3), 291–305.
Galtung, J. 2009. Theories of conflict. Definitions, Dimension, Negations, Formations. TRANSCEND University Press.
Ginting, E. dan Hagawaomasi, Z.S. 2020. Kebijakan Pemberdayaan Perempuan Di Bidang Ekonomi Dalam Upaya Mewujudkan Pembangunan Berkelanjutan Ramah Gender. Jurnal Inada. 3 (2) : 201-213.
FAO. 2014. Women in Forestry: Challenges and Opportunities. 1–11.
Haider, H. 2009. Community-based Approaches to Peacebuilding in Conflict-affected and Fragile Contexts.
Ilham, M. 2006. Analisa Konflik Pengelolaan Sumber Daya Alam Masyarakat Desa Sekitar Hutan (Studi Kasus Masyarakat Desa Curugbitung, Kecamatan Nanggung, Kabupaten Bogor, Propinsi Jawa Barat). Bogor. IPB.
Jogiyanto. 2007. Sistem Informasi Keperilakuan. Yogyakarta: Andi.
Kausar. 2010. Konflik Kepentingan Dibalik Konservasi Studi Di Taman Nasional Kerinci Seblat (TNKS) Provinsi Jambi. Jurnal Ekonomi Pertanian. 2 (1), 132-149.
Kiptot, E. 2015. Gender roles, responsibilities, and spaces: implications for agroforestry research and development in Africa. International Forestry Review, 17(4), 11–21. https://doi.org/10.1505/1465 54815816086426
Koentjaraningrat. 2009: Manusia dan Kebudayaan di Indonesia. Djambangan. Jakarta. Longman.
Mariana, I. dan A. H. Dharmawan. 2011. Analisis Konflik Sumber Daya Hutan Di Kawasan Konservasi. Jurnal Transdisiplin Sosiologi, Komunkiasi dan Ekologi Manusia. 05 (01) : 90-96.
Martin, Judith N. dan Thomas K. Nakayama. 2004. Intercultural Communication in Contexts. N w York: McGraw Hill.
Menteri Lingkungan Hidup dan Kehutanan Indonesia. (2017). Peraturan Menteri Lingkungan Hidup dan Kehutanan Republik Indonesia Nomor P.31/Menlhk/Setjen/Set.1/5/2017 Tentang Pedoman Pelaksanaan Pengarusutamaan Gender Bidang Lingkungan Hidup dan Kehutanan. Indonesia.
Miles, Mattew B dan Amichael Huberman. 2007. Analisis Data Kualitatif Buku Sumber tentang Metode-Metode Baru. Terjemahan Tjetjep Rohendi Rohisi. Jakarta: Universitas Indonesia.
Mubarak, Z. 2010. Evaluasi Pemberdayaan Masyarakat Ditinjau Dari Proses Pengembangan Kapasitas Pada Program PNPM Mandiri Perkotaan Di Desa Sastrodirjan Kabupaten Pekalongan. Tesis. Program Studi Magister Teknik Pemberdayaan Wilayah Dan Kota. Undip. Semarang.
Nazir, Moh. 2003. Metode Penelitian. Bogor: Ghalia Indonesia
Plested, B. A., Edwards, R. W., & Jumper-Thurman, P. 2006. A Handbook for Successful Change. F rt Collins: Tri-Ethnic Center for Prevention Research.
Prasasti, Bayu G., S. Basuni dan Tutut S. 2015. Strategi Penyelesaian Konflik Penguasaan Lahan Di Lokapurna Taman Nasional Gunung Halimun Salak. Media Konservasi. 20 (1) : 40-47.
Prastyanti, S. 2018. Komunikasi, Partisipasi dan Konflik dalam Pemberdayaan Masyarakat. Acta Diurna. 14 (1): 68-78.
Pudyatmoko, S. 2019. Habitat dan Interaksi Spatio-Temporal Merak Hijau dengan Sapi dan Herbivora Besar di Taman Nasional Baluran. Jurnal Ilmu Kehutanan Vol. 13 No. 1 : 29-37.
Rizal, M., & Chandra, R. 2016. Faktor-faktor yang Mempengaruhi Wanita Berwirausaha (Studi Kasus di Kota Langsa). 5(2), 525–534.
Ruettinger, L. Jansen, A. Knupp, C. & Griestop, L. 2014. From Conflict to Collaboration in natural resource management: A handbook and toolkit for practitioners working in aquatic resource systems. 75.
Sandri, S. H., & Hardilawati, W. L. 2019. Problem and Prospect in Digital Era womenpreneurs: Problem and Prospect in Digital Era
Tadjudin, D. 1999. Model Kelembagaan Masayarakat dalam Pengelolaan Hutan Alam Produksi.Jurnal Seri Kajian Komuniti Forestri Seri 3 Tahun 2. Bogor. LATIN.
Tadjudin, D. 2000. Manajemen Kolaborasi. Bogor.Pustaka LATIN.
Wahyuni, N. I, R. Mamonto. 2012. Persepsi Masyarakat terhadap Taman Nasional dan Sumber Daya Hutan: Studi Kasus Blok Aketawaje, Taman Nasional Aketawaje Lolobata. Info BPK Manado, 2(1), .1–16.
Wianti. 2014. Statistik Balai Taman Nasional Baluran. Bantuan Pengembangan Usaha Ekonomi Masyarakat Dalam Rangka Kegiatan Pembinaan Daerah Penyangga.
Zulfikar, A.M. dan F.T. Nasdian. 2018. Analisis Konflik Pengelolaan Sumberdaya Alam di Kawasan Taman Nasional Gunung Gede Pangrango. Jurnal Sains Komunikasi dan Pengembangan Masyarakat. 2 (5) : 638-652.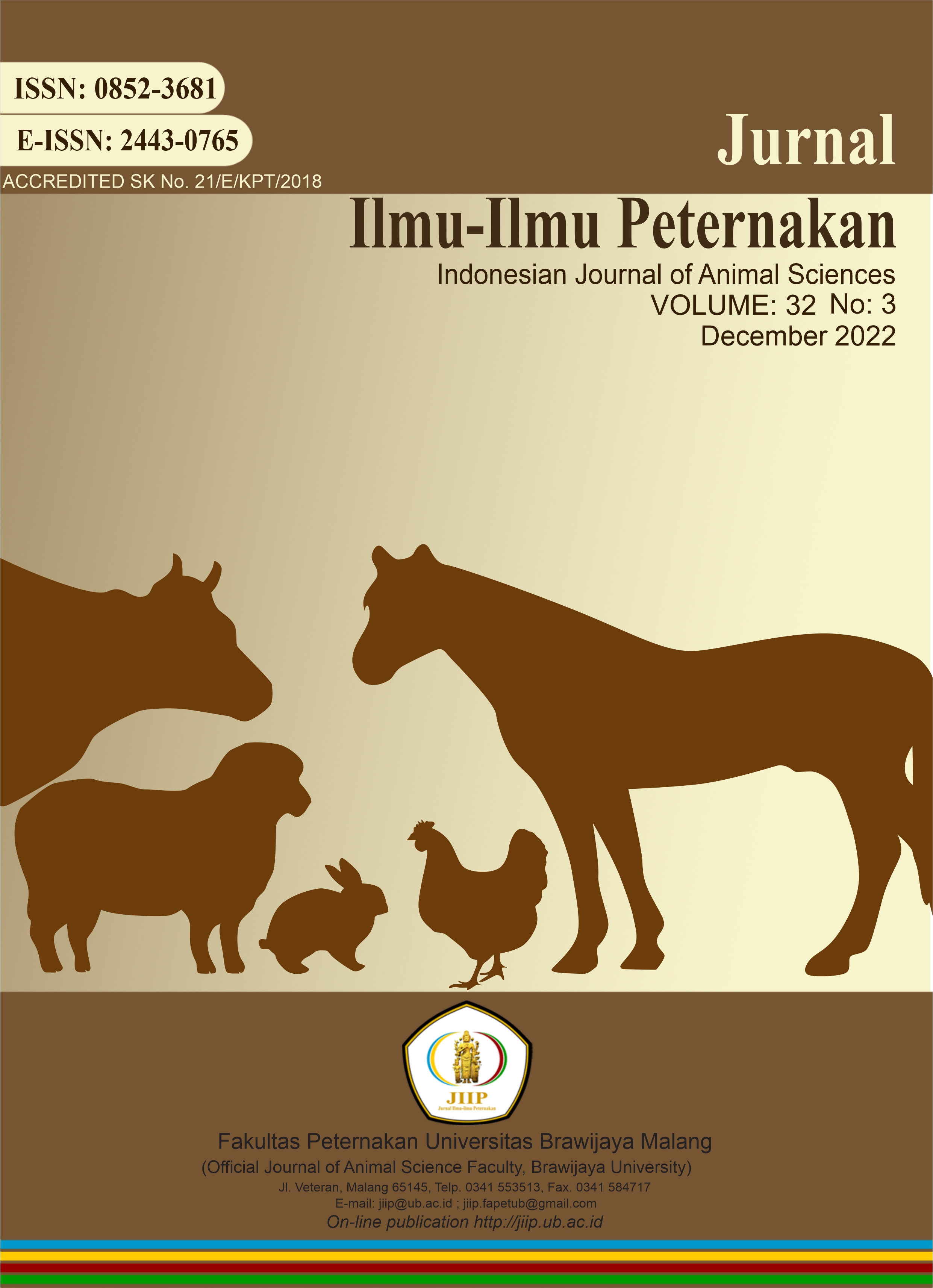 Downloads
License
Copyright (c) 2022 Siti Azizah, S.Pt., M.Sos., M.Commun
This work is licensed under a Creative Commons Attribution-NonCommercial-ShareAlike 4.0 International License.
Authors who publish with this journal agree to the following terms:
Authors retain copyright and grant the journal right of first publication with the work simultaneously licensed under a Creative Commons Attribution License that allows others to share the work with an acknowledgment of the work's authorship and initial publication in this journal.
Authors are able to enter into separate, additional contractual arrangements for the non-exclusive distribution of the journal's published version of the work (e.g., post it to an institutional repository or publish it in a book), with an acknowledgment of its initial publication in this journal.
Authors are permitted and encouraged to post their work online (e.g., in institutional repositories or on their website) prior to and during the submission process, as it can lead to productive exchanges, as well as earlier and greater citation of published work (See The Effect of Open Access).