PASAR SUSU DUNIA DAN POSISI INDONESIA
Abstract
In 2009, domestic freshmilk production is about 1.3 million litre per day or equivalent 56,000 tons. That amount only capable to cover about 25% of domestic demand. In the last 2010 freshmilk national production will be 1.41 million litre per day or equivalent 62,000 tons. In 2009, milk consumption per capita per year is 10.3 KG this level is lower than the other member of Asean countries. Three kind of milk product dominated domestic milk market, i.e. powder milk (39%), sweetened condensed milk (35%), pasteurized milk (26%). For increasing domestic milk production, the goverment is necessary to deliver the incentive policy for the dairy farmers. It is necessary to empower the partnership scheme based on common interest between dairy farmers, dairy cooperative and milk processing industry. It is necessary to optimize the performance of external parties that related on milk agribusiness system, i.e. Union of Dairy Cooperative (GKSI), National Dairy Board (DPN), University and NGO. That extenal parties could collectively work to improve bargaining position, economic of scale and economic of scope af all dairy cooperatives in Indonesia. (JIIPB 2010 Vol 20 No 1: 65-76).
 
Keywords :
freshmilk, milk processing industry, dairy cooperative, milk production, milk consumption, milk trade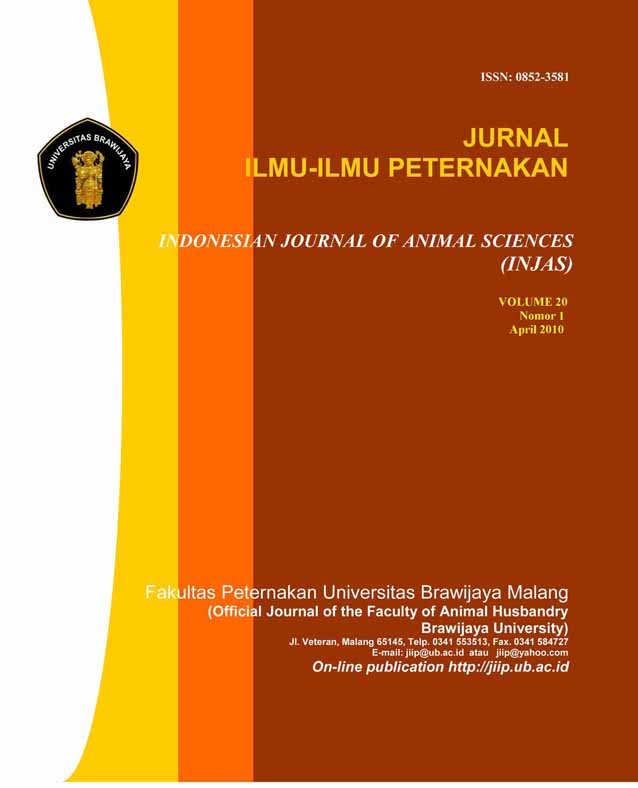 Downloads
License
Authors who publish with this journal agree to the following terms:
Authors retain copyright and grant the journal right of first publication with the work simultaneously licensed under a Creative Commons Attribution License that allows others to share the work with an acknowledgment of the work's authorship and initial publication in this journal.
Authors are able to enter into separate, additional contractual arrangements for the non-exclusive distribution of the journal's published version of the work (e.g., post it to an institutional repository or publish it in a book), with an acknowledgment of its initial publication in this journal.
Authors are permitted and encouraged to post their work online (e.g., in institutional repositories or on their website) prior to and during the submission process, as it can lead to productive exchanges, as well as earlier and greater citation of published work (See The Effect of Open Access).