Comparison of agricultural extension during the covid-19 pandemic in various countries (meta-synthesis)
Keywords:
Agriculture extension, COVID-19, Internet, Cyber Extension
Abstract
The objective of this study was to compare agriculture extension in different countries during the pandemic COVID-19 era. The study was conducted by comparing agricultural extensions in Africa, the United States, India, and Indonesia. Data were obtained from journals, scientific articles, and scientific reports. The source of data was collected and selected by the characteristic of inclusion. According to the characteristic of inclusion 7 sources of data were obtained and analyzed using systematic review and meta-synthesis method. Extraction source of data shows that agriculture extension in various countries experiencing different challenges due to the COVID-19 pandemic era, such as mobility restriction, differences of agriculture system, lack of facilities, false information spreading and lack of extension worker and farmers' ability to access the internet. Due to mobility restrictions, many countries choose ICT (information and communication technology) as a new method and media for advisory service during the pandemic. The majority of the country used simple apps for farmers like Whatsapp, virtual meetings via zoom, website, and YouTube. Most countries switched to cyber extensions to prevent the virus from spreading. India and Africa increase their extension facilities and provide Q&A (question and answer) platform that is easy to use by farmers. Developing countries like Africa, India, and Indonesia provide training for extension agents to improve their ability to access the internet and gadgets, thus, they can improve their ability and provide knowledge to the farmers durin pandemic.
References
Sikhondze, Wilson B. (1999). The Role of Extension in farmer Education and Information Dissemination in Swaziland, Journal: Edult Education and Development No. 53/1999, Institute for International Cooperation
WHO. (2020). Coronavirus. Retrieved March 19, 2021. <https://www.who.int/health-topics/coronavirus>
WHO. (2021). Preventing and mitigating COVID-19 at work. Retrieved June 22, 2021. <https://www.who.int/publications/i/item/WHO-2019-nCoV-workplace-actions-policy-brief-2021-1>
Siswanto. (2010). Systematic Review As A Research Method To Synthesize Research Results. Health Systems Research Bulletin 13 (4): 326–333.
Hadi, Syamsul, et al. (2020). Systematic Review: Meta Synthesis for Organizational Behavior Research. Yogyakarta: Eternal Vivavictory.
Nasution, REP. (2017). PICO: An Easy Method of Finding Medical Journals. Accessed August 12, 2021. <https://whitecoathunter.com/pico-method-pencarian-jurnal/>
Indraningsih, KS, T. Pranadji, And Sunarsih. (2013). Revitalization of Agricultural Extension System in Perspective of Developing Rural Agricultural Industrialization. Agro-Economic Research Forum 31 (2): 89-110.
Alvi, M., P Barooah, S. Gupta, S. Saini. (2020). Women's access to agriculture extension amidst COVID-19: Insights from Gujarat, India and Dang, Nepal. Agricultural Systems
Grove, B., T. Archibald, and K. Davis. (2020). Extension and Advisory Services: Supporting Communities Before, During, and After Crises. Global Agricultural Productivity Report
Raj, S. and A. Darekar. (2020).Agricultural Extension and Advisory Services: Serving Farming Community by Agripreneurship Amid COVID-19. Telangana: MANAGE. Retrieved April 29, 2021.
<https://www.researchgate.net/publication/347964966_Agricultural_Extension_and_Advisory_Services_Serving_Farming_Community_by_Agripreneurship_Amid_COVID-19>
Dharmawan, L. P. Muljono, DR Hapsari, BP Purwanto. (2020). Digital Information Development in Agriculture Extension in Facing New Normal Era During Covid-19 Pandemics. Journal of Hunan University (Natural Sciences) 47(12): 64-73
Singh, RK, RP Singh, AK Singh, VP Singh, SP Upadhyay, and AK Srivastava. (2021). ICT Intervention In Delivery Of Advisory Services During Pandemic Of Covid-19: A Case Study. International Journal of Agriculture Sciences 12 (11): 9937-9940
Indraningsih, KS, KS Septanti, and A. Makky Ar-Rozi. (2020). Agricultural Extension in Efforts to Empower Farmers in the Era of the Covid-19 Pandemic. Impact of the Covid-19 Pandemic: Adaptation Perspectives and Agricultural Socio-Economic Resilience: 613-633
Muyiramye, D and BK Addom. (2020). COVID-19 and Agriculture in Africa: implications for Digitalisation. Technical Report. Accessed June 14, 2021.<https://www.researchgate.net/publication/344472454_COVID-19_and_Agriculture_in_Africa_implications_for_Digitalisation>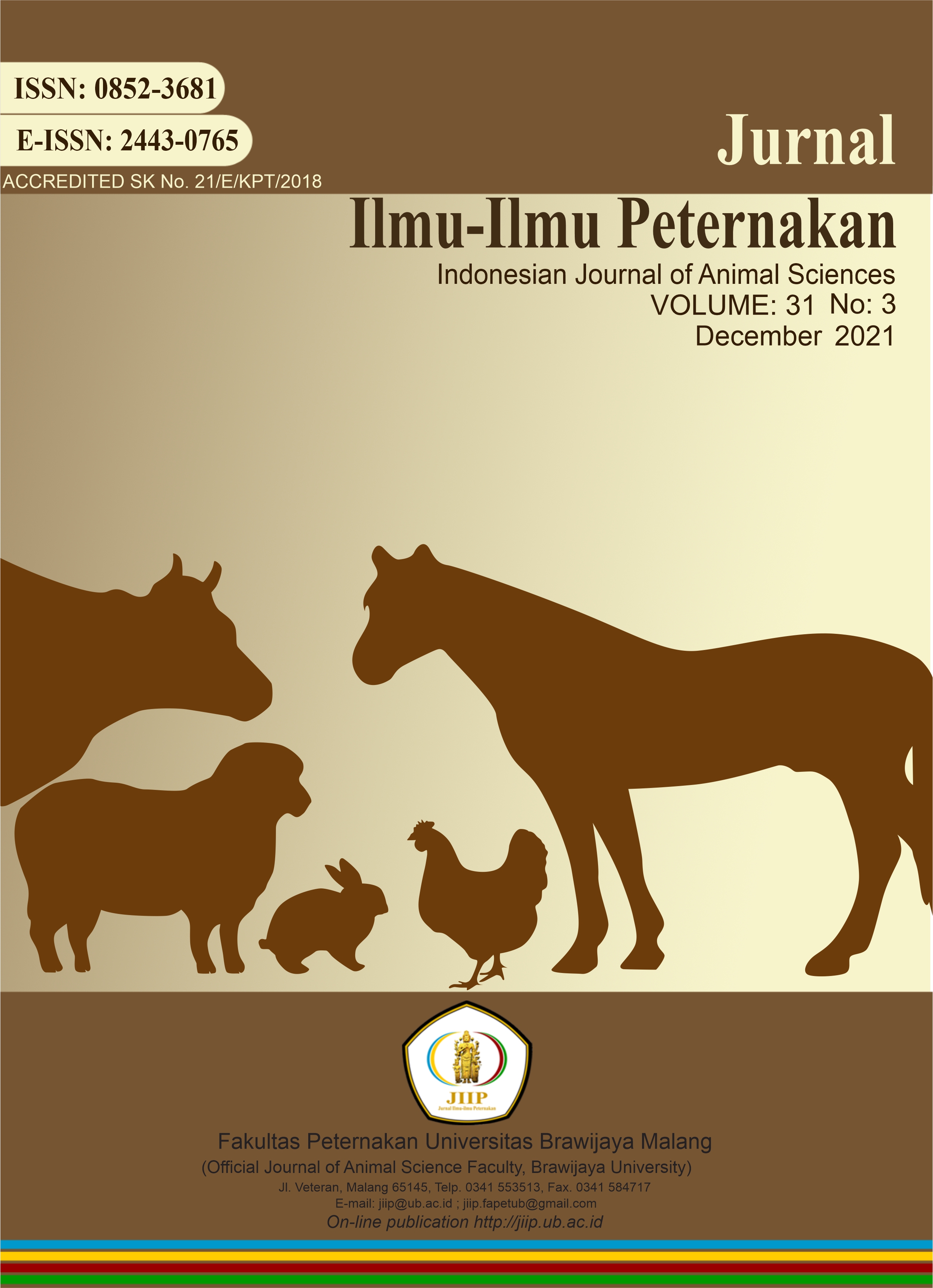 Downloads
License
Authors who publish with this journal agree to the following terms:
Authors retain copyright and grant the journal right of first publication with the work simultaneously licensed under a Creative Commons Attribution License that allows others to share the work with an acknowledgment of the work's authorship and initial publication in this journal.
Authors are able to enter into separate, additional contractual arrangements for the non-exclusive distribution of the journal's published version of the work (e.g., post it to an institutional repository or publish it in a book), with an acknowledgment of its initial publication in this journal.
Authors are permitted and encouraged to post their work online (e.g., in institutional repositories or on their website) prior to and during the submission process, as it can lead to productive exchanges, as well as earlier and greater citation of published work (See The Effect of Open Access).